Due to the restrictions in fall and winter '20, three concerts were recorded and broadcasted on 'radio blau' in leipzig.
Almut Kühne | Jaap Blonk | Gregor Forbes | Bruno Angeloni | Konni Behrendt | Stephan Deller | Steffen Roth
---
Till october 15th Bruno Angeloni and myself have a residency in Poschiavo [ch]. Something beautiful is growing out of this. The bassclarinet and bassdrum are in focus. Thank you KA for having us.
https://uncool.ch/2019/residence.php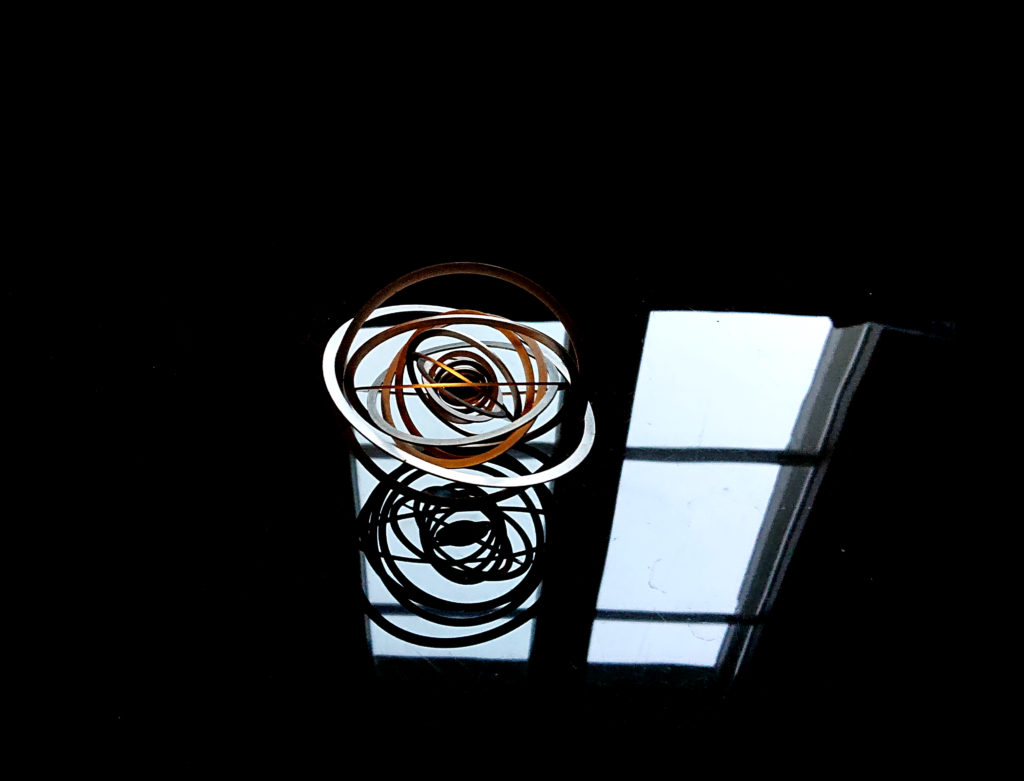 ---
I am very happy that we got an approved hygiene concept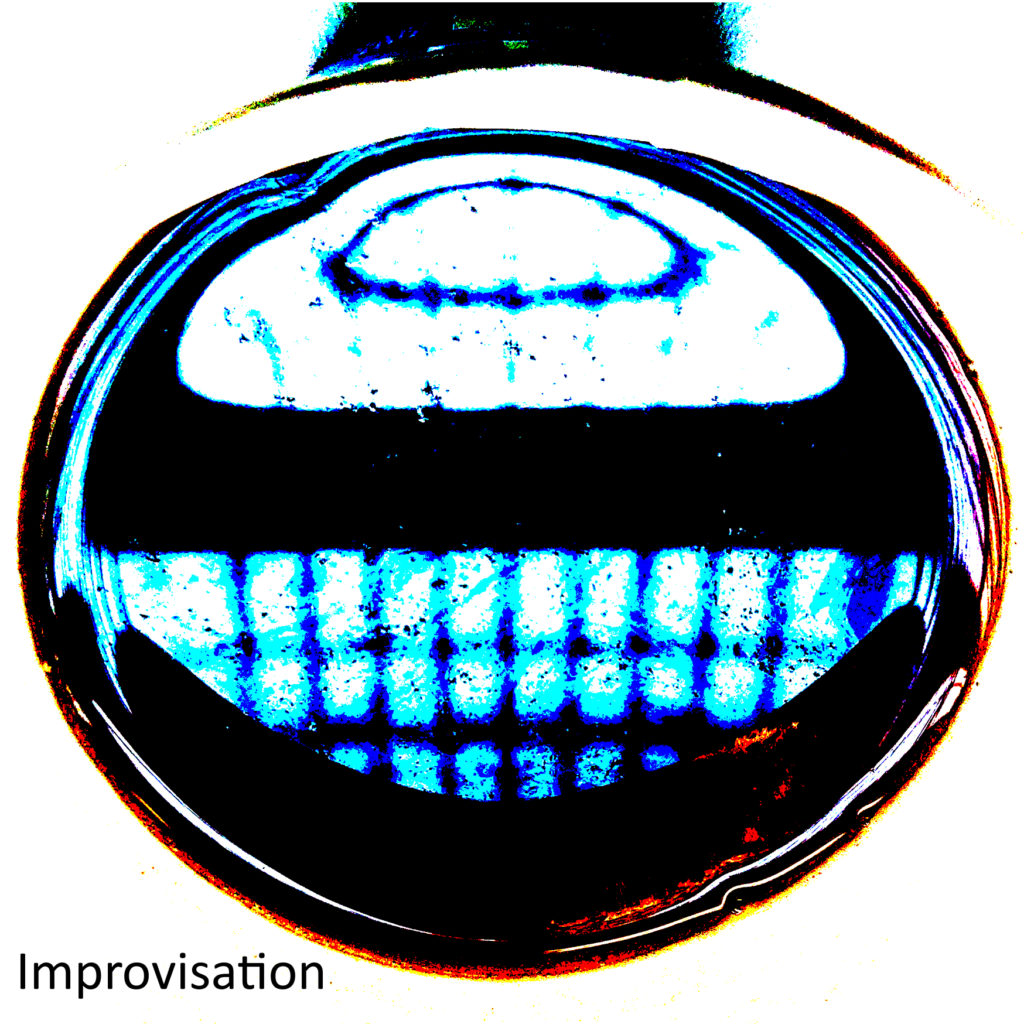 30 people can visit our upcoming concerts in 2020 with these 3 awesome vocalists!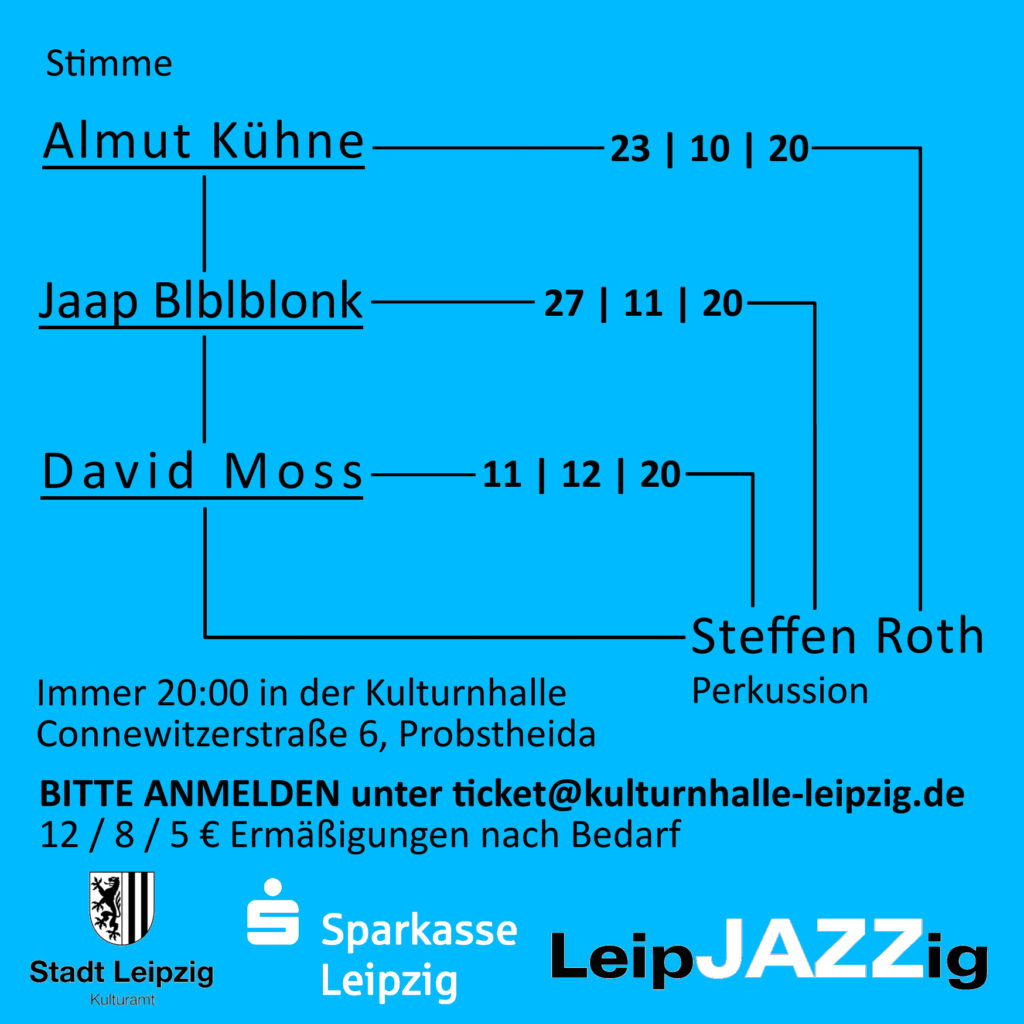 Ken Waxman wrote an album review for spirale:
http://www.jazzword.com/one-review/?id=130232
Thank you Ken!
---
Hello!
We're starting to catch up on concerts!
22/9 Offene Ohren e.V., München
14/3 Macroscope, Mülheim (ad Ruhr) 23/3 C-Keller, Weimar 25/3 Atelier Schlot, Linz 26/3 Offene Ohren e.V., München 27/3 WIM, Zürich 02/4 – 05/03 Trommelfälle – Festival 16/4 Regensburg 17/4 Stuttgart 18/4 Heppenheim 19/4 Neunkirchen 21/5 – 23/5 Interzone Festival (we're trying to move it)
If you'd like to contact me or receive informations via email, please let me know:
info(ät)steffenroth.de